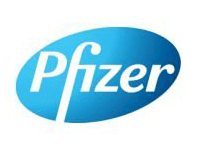 Pfizer bought the FlipPad for their liquid dose manufacturing facility at Discovery Park in Kent. They needed a case for the iPad Air 2 and the iPad Pro. The FlipPad is used in their super clean room to protect the iPad and allow them to use surgical gloves when operating the iPad.
A number of Pfizer capabilities critical to the delivery of the company's mid to late stage portfolio are located at Discovery Park.
These include Pharmaceutical Sciences; Safety and Regulatory; Medical; Business Units; Quality Assurance; and Business Support Functions (Procurement & Operations, HR, Finance, Patents and Business Technology).
As part of the Pharmaceutical Sciences operation, Pfizer's unique pilot plant production and solid and liquid dose manufacturing are based at the site. Pfizer's presence in Cambridge, UK (Neusentis Research Unit and Devices Centre of Emphasis) and Discovery Park offers opportunities to collaborate on industry projects and initiatives across the UK and Europe.